Welcome!

2017 Edition Almost Gone!

We've still have some 2017 NW Car Events Calendars in stock.
Summer show season is upon us. If you still haven't purchased your copy do it today. There are hundreds of events listed for July, August & September — the prime car event months of the year. Find out which events are being held in Alaska, Alberta, British Columbia, Idaho, Montana, Oregon and Washington this summer and fall. Find out when. Find out where. We also list any changes or updates on this website. Click the updates link to the left. Click on the Buy Now link at the left and order your copy today!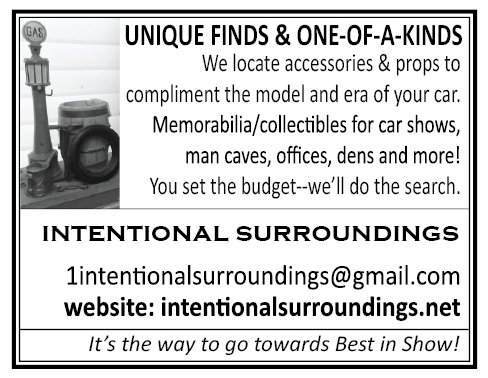 Looking to Set the Scene?
Whether you want to accessorize your collector car at the car show, furnish your man (or woman!) cave or to customize the garage with automotive decor and period items that define the era of your machine and your taste, the one person you need to contact is Bev Horgan of Intentional Surroundings. She'll leave no stone unturned in her search to find that perfect accent for your car or cave. Shoot her an email and tell what you need. She'll find it!
Buying or Selling?



Got a collector car, vintage trailer or motorcycle to sell?
Place an ad in the Northwest Classic Auto Mall and for one low price you ad can run until you sell! If you are looking to purchase a vehicle, check out the Northwest Classic Auto Mall's incredible listings. You are sure to find just what you are looking for. Contact them today!

Now in our 242nd year as a Free Republic.
Contact Us:
AutoWord Communications, PO Box 1448, Kamiah, ID 83536.
Email address: nwcarevents at autoword.net